Vision: To launch generations of world-changers who actively set their hope in God, "understand the times," and are prepared to do whatever God directs.
New Covenant Christian School
2020-2021 Year in Review
Great are the works of the Lord; they are pondered by all who delight in them.
Ps. 111:2
Greetings from New Covenant Christian School! My name is Dalton Gatlin, and this was my first year as the principal of the school. As such – and due to the nature of the last year – I thought it would be timely to "ponder" what the Lord is doing at New Covenant. This newsletter contains stories, pictures, and videos from the 2020-2021 school year which describe how God is using the school to establish His Kingdom through NCCS.
Before the school year started, the themes worship, family, and identity were impressed on several of the school's staff. Worship encompasses our devotion to God in spirit and in truth, while family describes how we should treat others. Identity details how we are to view ourselves. Looking back on the year, these three themes provide a summary of God's faithfulness to NCCS. We were able to realize a deeper level of worship amidst the uncertainties of COVID-19; we drew closer together as a community, supporting and encouraging one another; and our students were given opportunities to walk in their identities as children of God, brothers and sisters of Christ.
I hope you will take the time to join us as we "delight in" what God has done at NCCS this year!
Before the school year started, we had some major challenges due to COVID-19. How can we educate the whole child -- mentally, emotionally, and spiritually -- through a virtual platform? Thus, we decided to implement in-class education this year with a virtual learning back-up option for those who could not attend. While the pictures from this year look a little different than in past years, this year was a success. Overall, COVID-19 had a very minimal impact on our school. God be praised!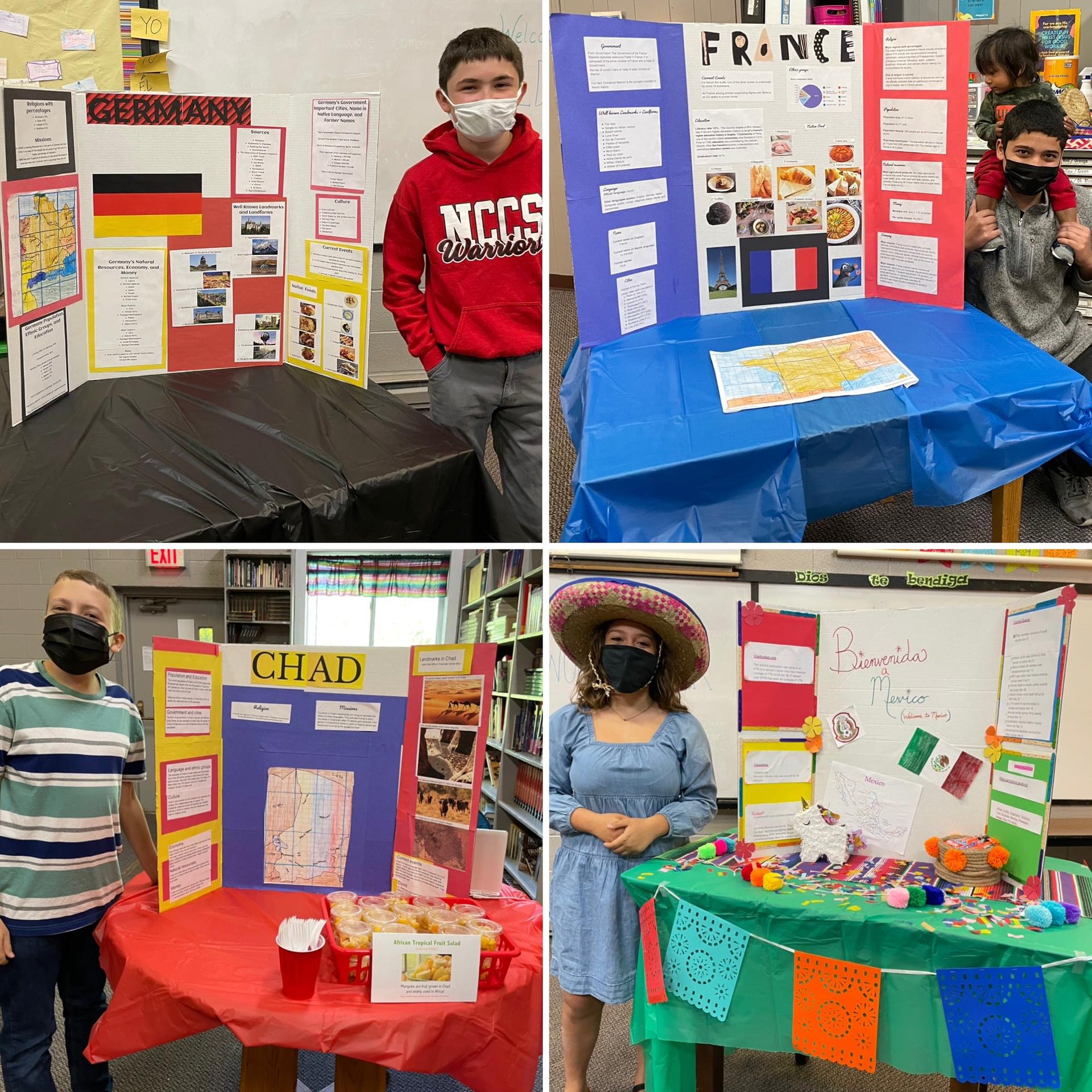 NCCS was able to continue the tradition of serving others through the Serve-A-Thon. Even though we have built up a reputation of accomplishing major feats, the city of Lansing ran out of things for us to do at Frances Park -- after we spread over 40 yards of mulch! Overall, it was an amazing time of community, service, and fun.
Though it took some creativity and extra planning, NCCS was able to be a source (and in some cases, the only source) of connection for our school community this year. Some examples include: every-week Chapel; Worship Night with three local worship teams; 5K Fun Run; Family Fun Day; Daddy-Daughter Dance; Mother's Day Tea; Serve-A-Thon; and Senior Graduation.
Our Board of Trustees has undergone some changes this last year. Mike Seibold, the former Trustee's President, stepped down. Drew Kersjes was nominated to take his place. We also welcomed the addition of Ernest Tisdale. The students were blessed to hear each board member give a chapel talk this year stemming from their passion for the school. Thank you for your amazing service and stewardship of the school's vision!
From left to right: Ernest Tisdale, Drew Kersjes, Michael Cronkright, Rich Geer, Hal Spaeth, Ron Burns, and Dalton Gatlin
One of the most notable changes for next year is how we are approaching fundraising. Instead of doing many fundraisers throughout the year, the school is doing three: a Fall Event, a Winter Solicitation, and the Spring Serve-A-Thon.
In addition to the changes in fundraising, we are also introducing a school-wide, cloud-based student information system that facilitates unity between parents, teachers, and administrators in helping students succeed. As a final note, we are planning more relationship opportunities next year for the students as well, from a mother-son event to planned times of connection between the secondary and elementary students. These new changes will help us establish an even greater culture of discipleship as we teach students to love God, love others, and love themselves.
Thank you for taking the time to join us in gratitude of God, who works all things for the good of those who love Him and are called according to His purpose -- and what a delight it is to serve His purposes!
To assist Christian parents in training their children to KNOW God intimately, GROW as lifelong learners, and SOW God's Kingdom presence wherever He plants them.
Our Contact Information
*{{Organization Name}}*
*{{Organization Address}}*
*{{Organization Phone}}*
*{{Organization Website}}*

*{{Unsubscribe}}*